Are you looking for the right valentine's gift? We have selected some of our favourite rings that will definitely make the right choice  for your beloved one.
Black diamond and skulls ring
For enquires please get in touch leniw@enijewellery.com
This in an engagement eco silver ring that you (or your beloved) will love.
It is made from eco silver and smoky quartz stone of approximately 0.8cm diameter.
An eco silver engagement ring that will accompany you on your most special day, or just a treat for yourself?
We can make you sure that together we will make it work, either way.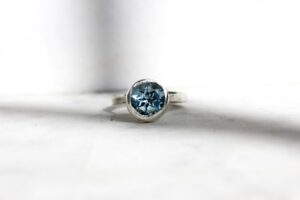 This minimal engagement ring features an amethyst stone, a blue topaz or a citrin in a black oxidised version.
The design is minimal and can be an alternative – easy to wear – engagement ring.
The ring is made from eco sterling silver.
Stone diameter is 0.8 centimetre.
The solitaire ring, made from white gold 18K and a santa maria aquamarine stone is part of the paris project – a project created back in 2015, is finally becoming reality.
It features eiffel tower in an upside version, can you notice it?
This ring is made from handmade chenier, a fine, hollow tube which is lightweight.
Each piece is unique and therefore slightly different.
Made from eco silver sheets soldered together to create this unique texture of layers.
This adjustable open band ring is ideal if you are unsure of your size,
although, for a perfect fit, you can leave your size at the Order notes
The ring is part of project_x, a collection inspired by the electronic music era.